There are many trends that active adult community developers should be aware of while planning, building, and promoting their communities.

First of all, better medicine and healthier lifestyles mean that people are staying active and living longer. While many of those interested in active adult communities will still be in the age range of 55 to 74, they will be more youthful than their contemporaries in the past, and will be looking for an active lifestyle. This means that they'll be looking for increased social and recreational opportunities; they will also be looking to have their educational, cultural, and volunteer needs met. Advances in technology mean that the future crop of retirees will also require access to the latest technology.

In addition, technology, coupled with new attitudes regarding telecommuting, means that more people of advanced age will not be retiring completely but will be working from home offices. This will also shape what active adult community developers offer.
While "retirement" used to the be the focus of active adult communities, the fact that people are staying active longer has shifted the focus. Today, developers rarely focus on retirement when building new communities. Instead, they are focusing on communities that meet the needs and interests of people who will most likely be active for the next 10 or 20 years. The key is to provide amenities and services that don't require those moving into active adult communities to radically change their lifestyles.
Prospective active adult community home buyers are more multigenerational than in the past, and the average age of those purchasing residences falls each year. As the age drops, "passive" activities and amenities such as crafts and libraries are being replaced with amenities geared toward the more active. Such amenities include full-service health and fitness centers, golf courses, and spas, as well as conference and business centers, cafes, and restaurants.
The development of brand names also continues to be important as the market broadens. In addition, several developers will join forces and merge in an attempt to get the attention of the larger residential market. Many developers will move outside their comfort zones and will expand into other areas based on growth and demand. While temperate climates have traditionally been home to the majority of active adult communities, developers are beginning to develop communities in cities where there are large amounts of people in the targeted age bracket, such as Chicago, Atlanta, Los Angeles, and New York.
In recent years, demand for active adult communities has exceeded supply, which means that they will not only be located in the sun belt and in major metropolitan areas, but they will also start to expand to other locations. Vacation areas and areas where second homes are popular are two areas that are likely to see increased active adult community growth.
As the market shifts from fully retired households to those that are younger and semi-retired, so will the design of the properties. While small homes ranging from 800 to 1,600 square feet have traditionally been popular, trends suggest that larger homes of up to 3,000 square feet will become more commonplace as the practice of downsizing falls out of favor.
Of course, active adult community trends continue to evolve. This 2006 Crain's New York article discusses the attractions of active adult communities in the NYC metro area, while this recent joint study, published by the Metlife Mature Market Institute and the National Association of Home Builders, discusses general trends in the 55+ housing market.
---
Active Adult Community Trends
Related Images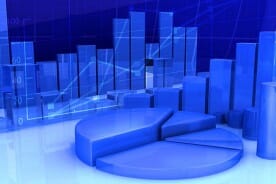 Financial Charts And Trends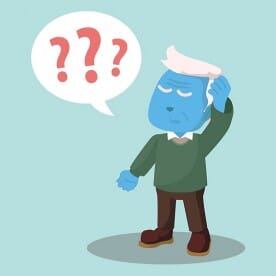 Senior Citizen With Memory Loss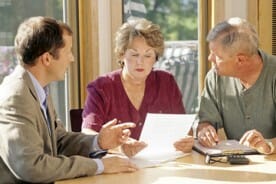 Sales Agent Meeting With A Senior Couple